Welcome the Moonchyld Creations. I specialize in creating unique ritual clothing. This site will be updated as my stock of samples grows. All gowns are hand made by myself. Please check back often, but for now please have a look at the few items I have up so far. To contact me please use the e-mail link at the bottom.
Catalog
The Enchantment Gown
Available in onyx, amethyst, emerald, ruby, garnet, sapphire, and ivory. Garnet, sapphire and ivory not shown.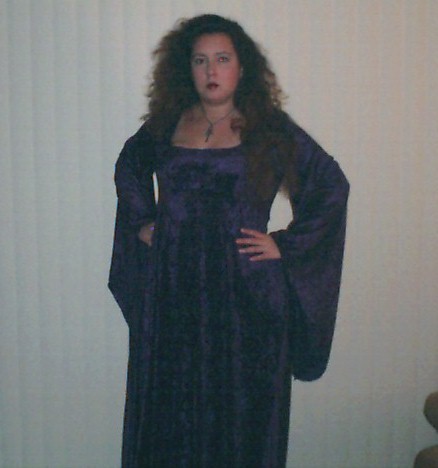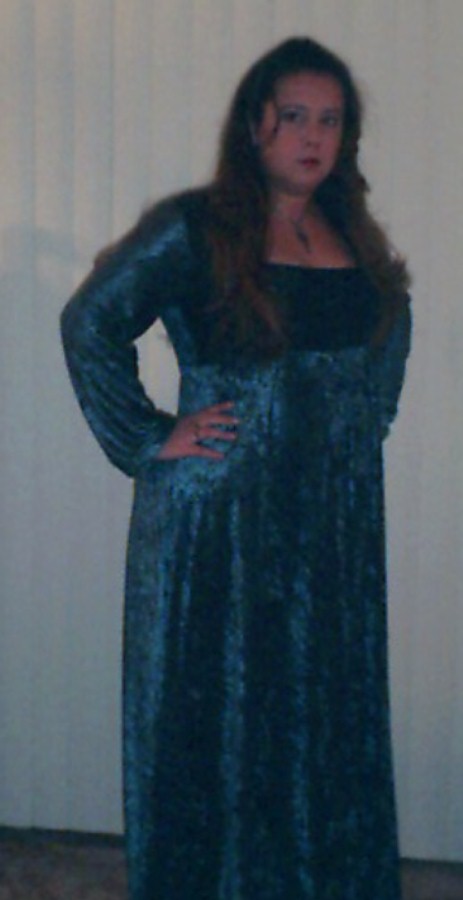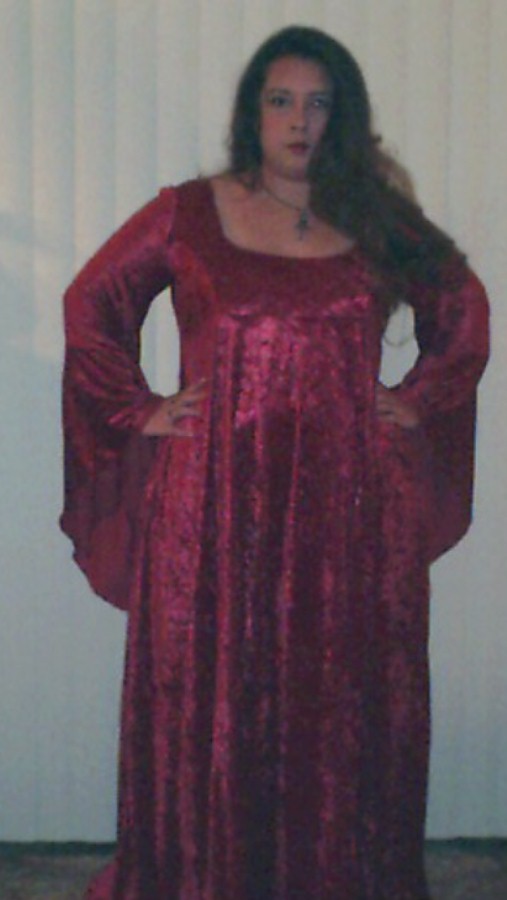 This elegant gown can be made with the flared sleeves as shown in the onyx, amethyst and ruby examples or with the straight sleeves as shown in the example of the emerald gown. All gowns are custom made for the buyers own measurements. Gowns are made upon reciept of payment and measurements. Please allow 2-3 weeks upon reciept of payment and measurements(although it usually doesn't take quite that long).
Price: $85 plus $10 shipping.
Coming Soon:
The Enchantment Cloak
The Star Gazer Gown
The Simplicity Robe
Email Me For More Information!